Posts for: January, 2015
By Paul E Gray DMD
January 30, 2015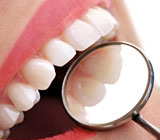 Are tooth-colored fillings safer than silver fillings?
No. Both are considered safe based on the most reliable and up-to-date scientific evidence. Still, tooth-colored fillings do have some definite advantages. Not only do they blend in with your smile far better than "silver" (dental amalgam) fillings, but they often require less removal of healthy tooth structure. That's because in order to fill a tooth with amalgam, it is necessary to create indentations in the tooth called "undercuts" to hold the amalgam in; this requires the removal of some healthy tooth material. With a tooth-colored filling, we need only remove the decayed part of the tooth to place the filling.
Are there any disadvantages?
Yes, tooth-colored fillings don't always wear as well as metal fillings — particularly on back molars where they are subjected to the most stress from chewing. They are also more expensive and less likely to be fully reimbursed under dental insurance plans.
Are there different types of tooth-colored fillings?
Yes, three different choices of tooth-colored fillings are available:
Composite — This mixture of plastic and glass is the most common type of tooth-colored filling. Newer materials can hold up almost as long as amalgam fillings and look very natural, though they can stain over time just as natural teeth do.
Porcelain — High-tech dental ceramics are considered the most aesthetic choice of filling material. They don't stain as composites can, but their relatively high glass content can make them more brittle and prone to breakage. They may be more expensive than composites.
Glass Ionomer — Made of acrylic and glass powders, these inexpensive, translucent fillings blend in acceptably well with natural teeth and have the advantage of releasing small amounts of fluoride to help prevent decay. However, they generally don't last as long as other restorative materials.
We would be happy to offer guidance on which choice would be best in your own unique situation.
If you have any questions about tooth-colored fillings, please contact us or schedule an appointment for a consultation. You can learn more by reading the Dear Doctor magazine article "The Natural Beauty of Tooth-Colored Fillings."
By Paul E Gray DMD
January 15, 2015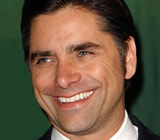 We're always tickled to see dentists represented in popular culture, especially when portrayed by an actor as handsome as John Stamos. On the hit television show Glee, Stamos played a dentist who made sure the glee club members cleaned up their act when it came to oral hygiene — though perhaps he used a bit too much anesthesia to achieve this admirable goal. While under his care — and lots of sedation — several Glee characters had music-infused hallucinations in which they danced and sang with pop star Britney Spears.
Far-fetched? No doubt. Still, it's worth mentioning that sedation has its place in dentistry. In fact, if you are someone who tends to get anxious or even fearful about dental treatment, you should know that sedation can help you relax both mind and body so you can feel peaceful rather than anxious in the dentist's chair. And that's the whole point: Fear of pain should not stand in the way of your getting the care that will keep you healthy and allow you to keep your teeth for as long as possible.
You may not know this, but when you are afraid, your threshold for pain is actually lower. You become hypersensitive to every sensation and sound, and you tense your muscles. Fear and anxiety trigger the release of certain chemicals that put you in "fight or flight" mode. In this heightened state of alert you experience more pain during and even after treatment.
The good news is that this response can virtually be eliminated with various oral sedatives and/or with nitrous oxide, which is inhaled. Both treatments will allow you to let your guard down and relax. Your apprehension and hypersensitivity to pain will disappear, even though you are still conscious. And when you are relaxed, we are better able to focus on the task at hand, knowing that you are comfortable.
The sedatives used in dentistry have been subjected to rigorous testing and have a strong safety record backed by decades of use. Several even have "amnesic" properties, meaning that you will remember little to nothing of your treatment — unless, of course, you end up singing and dancing with Britney Spears!
If you would like more information about sedation in dentistry, please contact us or schedule an appointment for a consultation. You can also learn more by reading the Dear Doctor magazine article "Oral Sedation Dentistry." Dear Doctor also has more on "Overcoming Dental Fear & Anxiety."