Posts for: February, 2017
By Paul E Gray DMD
February 17, 2017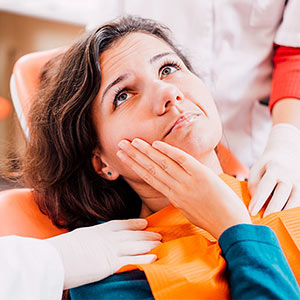 If you have chronic jaw joint pain you may have heard of using Botox to relieve discomfort from temporomandibular disorders (TMD). Before you seek out this remedy, though, be sure you know the facts beforehand.
TMD is actually a group of conditions affecting the joints, muscles and overall structures of the jaw. People with TMD often experience sharp pain and reduced range of motion of the jaw joints. Although we don't know the exact causes, we believe stress (accompanied often by teeth grinding habits) is a major factor for many patients.
Treatments run the spectrum from conservative to aggressive. Conservative treatments include cold and heat packs, therapeutic exercises, and muscle pain or relaxant medication. On the more aggressive side, patients undergo surgery to reorient the lower jaw. Most people gain a significant amount of relief from conservative therapies; the results aren't as positive with surgery.
Botox falls on the aggressive side of treatments. Approved for use by the Food and Drug Administration for cosmetic uses, the drug contains botulinum toxin type A, a bacterial toxin that can cause muscle paralysis. It's often injected into facial structures to paralyze small muscles and temporarily "smooth out" wrinkle lines. Only recently has it been proposed to help relieve jaw pain.
The jury, however, is still out on its effectiveness with jaw pain. The double-blind testing performed thus far hasn't produced any relevant clinical results that the injections actually work with TMD.
And there are other complications. Some people injected with Botox encounter pain, bruising or swelling at the injection site, and some have severe headaches afterward. Botox is also a temporary solution, not a permanent cure — you'll need another injection a few months later to maintain the effect. You might even develop antibodies that diminish the drug's effect and require higher subsequent doses to compensate.
This and other concerns should give you pause before seeking out this remedy. The best strategy is to try the traditional treatments first, which are also the least invasive. If there's no significant relief, then talk to us and your physician about other options.
If you would like more information on treatment options for TMD, please contact us or schedule an appointment for a consultation. You can also learn more about this topic by reading the Dear Doctor magazine article "Botox Treatment for TMJ Pain."
By Paul E Gray DMD
February 02, 2017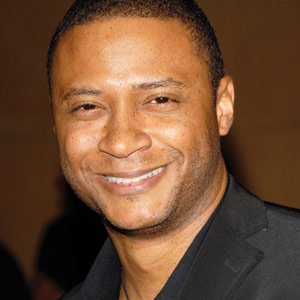 Can you have healthy teeth and still have gum disease? Absolutely! And if you don't believe us, just ask actor David Ramsey. The cast member of TV hits such as Dexter and Arrow said in a recent interview that up to the present day, he has never had a single cavity. Yet at a routine dental visit during his college years, Ramsey's dentist pointed out how easily his gums bled during the exam. This was an early sign of periodontal (gum) disease, the dentist told him.
"I learned that just because you don't have cavities, doesn't mean you don't have periodontal disease," Ramsey said.
Apparently, Ramsey had always been very conscientious about brushing his teeth but he never flossed them.
"This isn't just some strange phenomenon that exists just in my house — a lot of people who brush don't really floss," he noted.
Unfortunately, that's true — and we'd certainly like to change it. So why is flossing so important?
Oral diseases such as tooth decay and periodontal disease often start when dental plaque, a bacteria-laden film that collects on teeth, is allowed to build up. These sticky deposits can harden into a substance called tartar or calculus, which is irritating to the gums and must be removed during a professional teeth cleaning.
Brushing teeth is one way to remove soft plaque, but it is not effective at reaching bacteria or food debris between teeth. That's where flossing comes in. Floss can fit into spaces that your toothbrush never reaches. In fact, if you don't floss, you're leaving about a third to half of your tooth surfaces unclean — and, as David Ramsey found out, that's a path to periodontal disease.
Since then, however, Ramsey has become a meticulous flosser, and he proudly notes that the long-ago dental appointment "was the last we heard of any type of gum disease."
Let that be the same for you! Just remember to brush and floss, eat a good diet low in sugar, and come in to the dental office for regular professional cleanings.
If you would like more information on flossing or periodontal disease, please contact us today to schedule an appointment for a consultation. You can also learn more by reading the Dear Doctor magazine article "Understanding Gum (Periodontal) Disease."