Posts for: April, 2017
By Paul E Gray DMD
April 26, 2017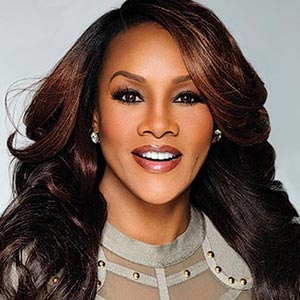 What's an actor's most important feature? According to Vivica A. Fox, whose most recent big-screen role was in Independence Day: Resurgence, it's what you see right up front.
"On screen, your smile and your eyes are the most inviting things that bring the audience in" she said. "Especially if you play the hot chick."
But like lots of people, Vivica reached a point where she felt her smile needed a little help in order to look its best. That's when she turned to a popular cosmetic dental treatment.
"I got veneers years ago," Ms. Fox told Dear Doctor magazine in a recent interview, "just because I had some gapping that probably only I noticed."
What exactly are dental veneers? Essentially, they are thin shells of lustrous porcelain that are permanently attached to the front surfaces of the teeth. Tough, lifelike and stain-resistant, they can cover up a number of defects in your smile — including stains, chips, cracks, and even minor spacing irregularities like the ones Vivica had.
Veneers have become the treatment of choice for Hollywood celebs — and lots of regular folks too — for many reasons. Unlike some treatments that can take many months, it takes just a few appointments to have veneers placed on your teeth. Because they are custom made just for you, they allow you to decide how bright you want your smile to be: anywhere from a natural pearly hue to a brilliant "Hollywood white." Best of all, they are easy to maintain, and can last for many years with only routine care.
To place traditional veneers, it's necessary to prepare the tooth by removing a small amount (a millimeter or two) of its enamel surface. This keeps it from feeling too big — but it also means the treatment can't be reversed, so once you get veneers, you'll always have them. In certain situations, "no-prep" or minimal-prep veneers, which require little or no removal of tooth enamel, may be an option for some people.
Veneers aren't the only way to create a better smile: Teeth whitening, crowns or orthodontic work may also be an alternative. But for many, veneers are the preferred option. What does Vivica think of hers?
"I love my veneers!" she declared, noting that they have held up well for over a decade.
For more information about veneers, please contact us or schedule an appointment for a consultation.
By Paul E Gray DMD
April 11, 2017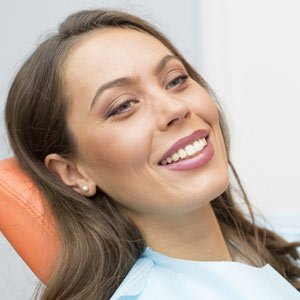 We can easily take for granted the comfort we now experience when we undergo dental work. For much of human history that hasn't been the case.
Local anesthesia has been a major factor in the evolution of pain-free dentistry. The term refers to the numbing of nerve sensation in the tissues involved in a procedure. This type of anesthesia is usually applied in two ways: topical and injectable.
We apply topical anesthetic agents to the top layers of tissue using a cotton swab, adhesive patch or a spray. Topical agents are useful for increasing comfort during cleanings for patients with sensitive teeth or similar superficial procedures. Topical anesthesia is also used in conjunction with injections as a way to prevent feeling the minor prick of the needle. In essence, you shouldn't feel any pain or discomfort from beginning to end of your procedure.
Injectable anesthesia deadens pain at deeper levels of tissue. This makes it possible for us to perform more invasive procedures like tooth extraction or gum surgery without using general anesthesia. The latter form is a more intense undertaking: it renders you unconscious and may require assistance for lung and heart function.
Most important of all, subtracting pain sensation from the procedure helps relieve stress: first for you and ultimately for us. If we know you're comfortable, we can relax and concentrate on the work at hand. The procedure goes much more smoothly and efficiently.
Many people, though, have concerns about how long the numbness will linger after the procedure. This has been viewed in the past as an annoying inconvenience. But in recent years, dentists have become more adept at fine-tuning the agents they use as a way to reduce post-procedure numbness. There's also promising research on chemical agents that can quickly reverse the numbing effect after a procedure.
All in all, though, using local anesthesia broadens the range of dental work we can perform without putting you to sleep. More importantly, you'll be able to relax as we perform procedures that could improve your dental health for years to come.
If you would like more information on pain-free dentistry, please contact us or schedule an appointment for a consultation.