Posts for: December, 2017
By Paul E Gray DMD
December 23, 2017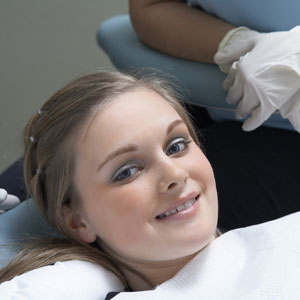 Dental implants are widely considered by both dentists and patients as the premier choice for replacing missing teeth. Unfortunately, implants aren't the appropriate choice for teenagers with missing teeth.
That's because their jaws won't fully finish most of their growth and development until early adulthood. An implant placed too early could become misaligned as the jaw matures. The best approach for a teenager is a temporary restoration until they're old enough for an implant.
There are a couple of good options. One is a removable partial denture (RPD), prosthetic (false) teeth set in an acrylic base that mimics gum tissue at the locations of the missing teeth. RPDs, which stay in place by way of metal clips that fit over other teeth, are easy to wear and maintain.
On the downside, an RPD can break if you bite into something too hard. They can lose their fit and may need to be replaced with a new one. And, some teens aren't quite keen on wearing a "denture."
Another option is a bonded or Maryland bridge, a kind of fixed bridge. We bond dental material to the back of a prosthetic tooth with portions of the material extending out from either side of it.  We then bond these extending tabs to the back of the teeth on either side of the prosthetic tooth to hold it in place. Unlike traditional bridges, we can eventually remove it without any permanent alterations to the teeth it's attached to.
Before we undertake a bonded bridge, though, we must make sure the gums and bone of the surrounding teeth are free from periodontal (gum) disease and are healthy and strong enough to support the bridge. We also need to be sure the patient doesn't have a deep bite or a teeth grinding habit, which could cause the teeth to make contact with the tabs and break them.
The patient also needs the maturity to responsibly perform diligent oral hygiene: this type of bridge has a tendency to build up disease-causing plaque, so brushing twice and flossing once every day is critical. Not doing so increases the risk of tooth decay or periodontal (gum) disease, which could complicate a future implant.
We can discuss these options after a thorough dental examination of your teenager. Either way, we'll be able to restore your teen's smile until we can undertake a more permanent restoration.
If you would like more information on tooth replacement options for teenagers, please contact us or schedule an appointment for a consultation.
By Paul E Gray DMD
December 08, 2017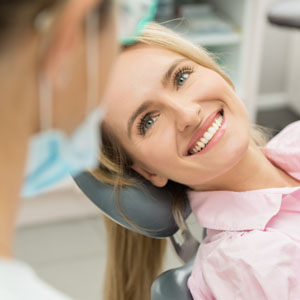 A lot of people don't like dental work because they believe it will be painful or uncomfortable. There's an anatomical reason to back up that concern — the mouth with its dense network of nerves in the teeth and gums is one of the most sensitive parts of the human body.
But modern dentistry has helped solve much of the problem of pain with advances in local anesthesia. Using substances that temporarily block electrical impulses within the nerves of a selected area of oral tissues, there's a good chance you'll feel little to no discomfort even during moderately invasive procedures.
Unfortunately, you might have heard some complaints from others about local anesthesia that might make you wary of it. Many of these complaints, however, aren't fully based on all the facts. So, let's set the record straight about local anesthesia and what you can expect.
No need to be afraid of needles. Nobody enjoys the painful prick from an injection needle, and some people are highly fearful of them. But although it's necessary to use a needle to deliver anesthesia to deeper levels of tissue, it's possible you won't feel it. That's because we'll typically apply a topical numbing agent to the skin surface that deadens the top layers where we insert the needle.
That numb feeling afterward won't last long. One of the chief complaints in the past about local anesthesia was the irritating numbness that could long linger after a procedure. Today, however, with more advanced anesthetics and formulae, we're better able to gauge the duration of the medication's effect.  This has greatly reduced the length of time afterward your mouth might have that awkward numbing sensation.
Anesthesia isn't necessary for every procedure. Unless you have hypersensitive teeth, a lot of dental procedures don't require anesthesia. Your enamel, for example, has no nerves and actually serves as a kind of "muffler" for sensations to lessen their effect. Cleaning your teeth or removing portions of the enamel can normally be performed without the need for numbing medication.
For procedures, though, where pain could be a factor, local anesthesia can make all the difference in the world. In these cases, anesthesia is your friend — it can help you receive the dental care you need without the discomfort.
If you would like more information on pain-free dentistry, please contact us or schedule an appointment for a consultation. You can also learn more about this topic by reading the Dear Doctor magazine article "Local Anesthesia for Pain-Free Dentistry."