Posts for: March, 2018
By Paul E Gray DMD
March 16, 2018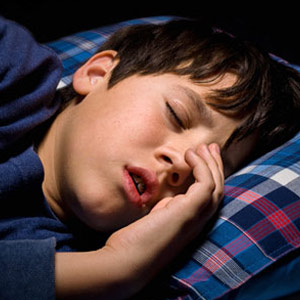 We all know how much better we feel after a good night's sleep: refreshed, energized and ready to handle — even excel at — our day-to-day responsibilities. Yet millions of people, young and old, are robbed of a good night's rest by sleep-related breathing disorders such as sleep apnea, in which the soft tissues in the back of the throat block the airway during sleep. This temporarily disrupts airflow, causing numerous "micro-arousals" (sleep interruptions) that we may not even be aware of. A lack of sleep can make us drowsy, irritable and unfocused. In children, these typical symptoms of sleep apnea can lead to mistaken diagnoses of Attention Deficit Hyperactivity Disorder (ADHD).
The relationship between sleep apnea and behavioral problems has been highlighted in several recent scientific journal articles, including a major study published several years ago in Pediatrics, the official journal of the American Academy of Pediatrics. The lead author, Dr. Karen Bonuck, said at the time: "We found that children with sleep-disordered breathing were from 40 to 100 percent more likely to develop neurobehavioral problems by age 7, compared with children without breathing problems. The biggest increase was in hyperactivity, but we saw significant increases across [other] behavioral measures." Therefore, an accurate diagnosis of a child's behavioral problems — leading to the right treatment — is crucial. While sleep apnea must be diagnosed by a physician, treatment for the condition is often provided by a dentist.
What can be done for children suffering from sleep apnea? The most common treatment is surgical removal of the tonsils or adenoids. This treatment can sometimes be performed by an oral and maxillofacial surgeon, a dentist who has received several years of post-graduate surgical training. There are several other procedures oral surgeons can perform to open the airway, depending on what anatomical structures are blocking it.
Sometimes a child with sleep apnea can benefit from a procedure to expand the palate (roof of the mouth) to enlarge the airway. This is not a surgical treatment but rather an orthodontic one. An orthodontist (a dentist who specializes in moving teeth) will fit the child with a palatal expander, a butterfly-shaped device that gradually separates the two bones that form the upper jaw and roof of the mouth. This is often done to prevent crowding of teeth and other bite problems, but has been shown in some cases to improve airflow.
There is another dental approach used to treat adults and older children, whose jaw growth is complete. It's called oral appliance therapy, and it involves wearing a custom-made device during sleep that resembles a sports mouthguard or orthodontic retainer. An oral appliance can maintain an opened, unobstructed, upper airway during sleep in various ways, including: repositioning the lower jaw, tongue, soft palate and uvula; stabilizing the lower jaw and tongue; increasing the muscle tone of the tongue.
If your child has been diagnosed with sleep apnea, we can help you find the best treatment approach. For more information, please contact us or schedule an appointment for a consultation. You can also learn more by reading the Dear Doctor magazine articles "Sleep Disorders & Dentistry" and "Snoring & Sleep Apnea."
By Paul E Gray DMD
March 01, 2018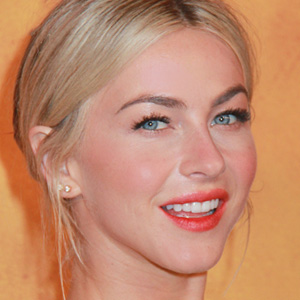 Once upon a time, celebrities tried hard to maintain the appearance of red-carpet glamour at all times. That meant keeping the more mundane aspects of their lives out of the spotlight: things like shopping, walking the dog and having oral surgery, for example.
That was then. Today, you can find plenty of celebs posting pictures from the dentist on social media. Take Julianne Hough, for example: In 2011 and 2013, she tweeted from the dental office. Then, not long ago, she shared a video taken after her wisdom teeth were removed in December 2016. In it, the 28-year-old actress and dancer cracked jokes and sang a loopy rendition of a Christmas carol, her mouth filled with gauze. Clearly, she was feeling relaxed and comfortable!
Lots of us enjoy seeing the human side of celebrities. But as dentists, we're also glad when posts such as these help demystify a procedure that could be scary for some people.
Like having a root canal, the thought of extracting wisdom teeth (also called third molars) makes some folks shudder. Yet this routine procedure is performed more often than any other type of oral surgery. Why? Because wisdom teeth, which usually begin to erupt (emerge from beneath the gums) around age 17-25, have the potential to cause serious problems in the mouth. When these molars lack enough space to fully erupt in their normal positions, they are said to be "impacted."
One potential problem with impacted wisdom teeth is crowding. Many people don't have enough space in the jaw to accommodate another set of molars; when their wisdom teeth come in, other teeth can be damaged. Impacted wisdom teeth may also have an increased potential to cause periodontal disease, bacterial infection, and other issues.
Not all wisdom teeth need to be removed; after a complete examination, including x-rays and/or other diagnostic imaging, a recommendation will be made based on each individual's situation. It may involve continued monitoring of the situation, orthodontics or extraction.
Wisdom tooth extraction is usually done right in the office, often with a type of anesthesia called "conscious sedation."  Here, the patient is able to breathe normally and respond to stimuli (such as verbal directions), but remains free from pain. For people who are especially apprehensive about dental procedures, anti-anxiety mediation may also be given. After the procedure, prescription or over-the-counter pain medication may be used for a few days. If you feel like singing a few bars, as Julianne did, it's up to you.
If you would like more information about wisdom tooth extraction, please call our office to arrange a consultation. You can learn more in the Dear Doctor magazine articles "Wisdom Teeth" and "Removing Wisdom Teeth."