Posts for: February, 2019
By Paul E Gray DMD
February 19, 2019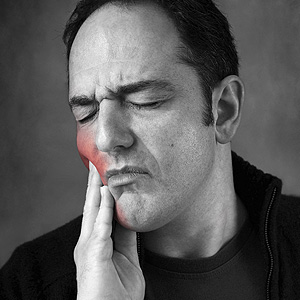 Have you noticed a clicking, popping, or grating sound when you open or close your jaw? As many as 36 million U.S. adults experience this phenomenon in one or both of the joints that connect the lower jaw (mandible) to the skull.
While the sounds may be disconcerting, there's generally no cause for concern in the absence of other symptoms. They're most likely caused by a harmless shift in the position of the disk inside each temporomandibular (jaw) joint, and it can diminish or disappear entirely over time. But, if you're also experiencing persistent discomfort, severe pain, or limited function in your jaw (which can include getting it "stuck" in an opened or closed position), then you may be suffering from a temporomandibular joint disorder — part of a complex set of conditions affecting one or both jaw joints, muscles and/or other surrounding tissues. (You may have heard the condition called TMJ, which is actually the abbreviation for the temporomandibular joint itself. Health care professionals prefer TMJD or TMD.)
Depending on the severity, TMD can interfere with your ability to speak, chew and even make facial expressions. The cause is unclear, but genes, gender, environment, stress and behavior are believed to play a role. It can also be symptomatic of a larger medical problem, such as fibromyalgia, which can produce pain all over the body.
Management Options for TMD
TMD traditionally was viewed as a bite problem (malocclusion) requiring mechanical correction — e.g., through orthodontic braces or surgery. But the current therapeutic model approaches TMD as an orthopedic problem (joint inflammation, muscle soreness, strained tendons and ligaments, and disk damage) and favors a sequence of conservative, reversible procedures — hot or cold compresses in the jaw area, soft foods, physical therapy/massage, medication, and/or a bite guard to decrease pressure on jaw joints from tooth clenching and grinding — prior to more aggressive, irreversible treatment alternatives.
If you would like more information about TMD, please contact us or schedule an appointment for a consultation. You can also learn more about the subject by reading the Dear Doctor magazine articles "Seeking Relief from TMD" and "Chronic Jaw Pain and Associated Conditions."
By Paul E Gray DMD
February 09, 2019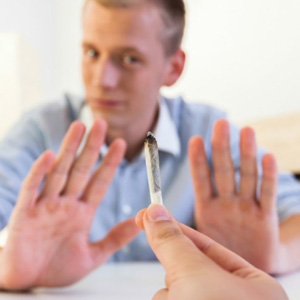 Proponents of legalized marijuana have won phenomenal gains over the last decade. Despite the federal government's continuing criminalization of the drug, several states including California, Colorado and Massachusetts, have voted to legalize its recreational use.
Most people are aware of the social and political controversies the marijuana legalization movement stirs. But there's another side to this roiling issue: the health effects of marijuana, particularly for your teeth and gums. What may be lost beneath the more exciting headlines about ballot initiatives is the growing evidence that habitual marijuana use may increase the risk and severity of periodontal (gum) disease.
Gum disease is a bacterial infection caused by dental plaque, a thin film of bacteria and food particles that accumulates on teeth. The spreading infection triggers inflammation, a normal bodily response to disease that's ordinarily beneficial. But if the inflammation becomes chronic it weakens the gums' attachment to the teeth. This can create voids or periodontal pockets of infection around the teeth. The disease can eventually damage the underlying bone, which could accelerate tooth loss.
Poor oral hygiene is the biggest factor for an increased risk of gum disease; thinner gum tissue (an inherited condition or related to poor tooth position) is another factor, as well as lifestyle habits like tobacco use or excessive alcohol consumption. Add marijuana to the list: there's now some evidence that its use increases the risk for more severe periodontal pockets if the disease occurs.
In a recent study, researchers with the Columbia University College of Dental Medicine reviewed statistics on the care for nearly 2,000 adult patients; a quarter of those in the study were frequent marijuana users. The marijuana users proportionately had deeper periodontal pocket occurrences than the rest of the patients in the study that didn't use the drug.
The study doesn't say that marijuana causes periodontal (gum) disease. But it does suggest that marijuana use might increase its severity. As with other substances and practices in our society, marijuana use comes with a caveat: it may be legal where you live, but it may not necessarily be good for your health.
If you would like more information on the effects of marijuana use on your oral health, please contact us or schedule an appointment for a consultation. You can also learn more about this topic by reading the Dear Doctor magazine article "As More States Legalize Marijuana, Link to Gum Disease is a Concern."